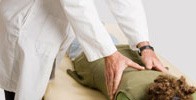 Your League City Chiropractor
Choosing the right Chiropractor is an important choice to make. Dr. Vazquez and his staff are trained on the latest chiropractic treatments & technologies...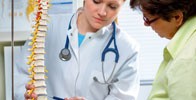 Enjoy your massage today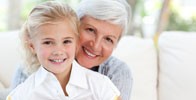 Enjoy one of our spa packages

League City Spa And Wellness Center

Thank you for visiting the website of League City Chiropractor Dr. Alfredo Vazquez and The Spa & Wellness Center at South Shore - a professional League City chiropractic and spa clinic. In practice as well as online, League City Texas 77573 chiropractor Dr. Vazquez strives for excellence through superior patient treatment, education and satisfaction.

Established in 1997, The Spa & Wellness Center was the first massage center ( South Shore Massage) located in the Bay Area. In 2002, The Spa & Wellness Center expanded to into a full service spa to better serve the needs of its clients. In fall 2007, we proudly introduced acupuncture, chiropractic, sports therapy and therapeutic massage services. Our focus is on natural, safe treatments that relax our clients and help them achieve a peaceful state of mind.

The Spa & Wellness Center also believes that our therapist's skills, certification, and Aveda training are what make them our best asset. We encourage our massage therapists to seek continued education and continue their growth in other areas of holistic health and natural therapies.

The Spa & Wellness Center is the preferred spa for the area resorts, hotels and bed & breakfast resorts.

Our facility has been featured in Change Magazine, The Galveston Post, and The Galveston Daily News.

"Come experience great healthcare and great spa services."

Yours in health,



Dr. Alfredo Vazquez, D.C.

Sports Chiropractor
Wellness Doctor
Certified Acupuncturist
ONLINE SPECIALS
Learn more about our current
online specials!